"Lantern in the Sky" secures planning consent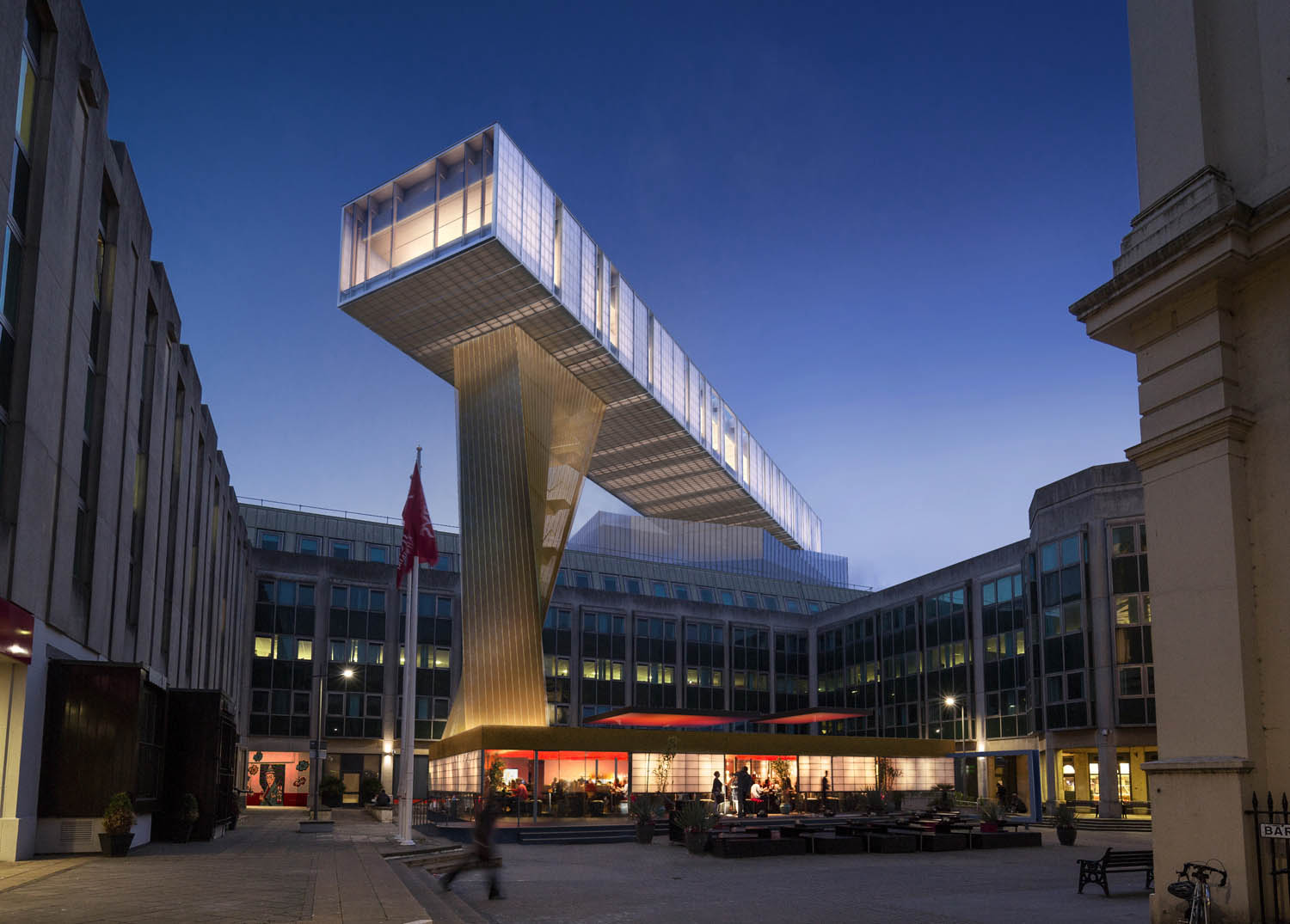 Skylight, a striking architectural project that has been developed by Brighton's premier Japanese restaurant MOSHIMO to regenerate a central square in the heart of Brighton, has secured planning permission this week by Brighton & Hove City Council.
Emerging like a periscope from the existing MOSHIMO restaurant on the ground floor,Skylight will soar over the surrounding buildings seven floors up, affording diners dramatic views of the sea and the Old Town of Brighton. Glimpsed from adjacent streets, it will appear like a lantern in the sky.
The project has been developed by MOSHIMO co-owners Karl Jones and Nicholas Röhl. "Skylight has the potential to transform and inspire," says Röhl. "We came up with this idea as a way of revitalizing a tired and under-utilised square in the heart of Brighton, and we're thrilled that Brighton and Hove City Council has given the building the go-ahead. It's a bold decision that will see Brighton continue to thrive and adapt into the future."
"We see this as another stage in the transformation of the square which started with us building MOSHIMO sixteen years ago," says Röhl, who in 2000 took a disused faux Regency building in the centre of Bartholomew Square and turned it into one of Brighton's most popular restaurants.
Skylight is designed by studioSPOON with engineering by Atelier One. "Lightness, delicacy and delight are the underlying ambitions for the design", explains architect Michael Spooner. "Skylight will maintain the character of the adjacent conservation area, while making a positive contribution to the multiple layers, visual richness and vitality of Brighton's Lanes."
One of the major decisions taken was the acute angle of the new building. "This decision was taken to reduce the visual impact from the surrounding Conservation Area," Spooner says, "but it also gave rise to the dramatic sculptural form of lift stalk, which twists from one building to the next."
"We've had massive support for the project, including all of the main hotels and restaurants nearby, who believe Skylight will encourage visitors and inward investment to the area," says MOSHIMO co-owner Karl Jones. "We're grateful to them and the Council for seeing Skylight's potential to transform this square into a buzzing, exciting space in the heart of the city.
If you would like more information about this project, or would even like to become an investor, please contact us on nicky@moshimo.co.uk