Sushi Catering
We've been catering for parties and events for twenty years, and we're good at it.
Sushi is a perfect option for events and parties. It's varied, healthy, and different – and most importantly, it's fresh. There's no need for re-heating food, and because our award-winning chefs can also attend the event, the food can even be made directly in front of your guests.
Our specialty is miniature bite-sized sushi which can conveniently be eaten from beautifully presented lacquer platters and bamboo boats as they are passed around as part of a buffet. We also cater for more formal parties.
In addition to our sushi, we also have a wide range of Japanese and Korean cooked fish, meat, vegetarian, and vegan dishes.
The types of events we excel at catering for include…
Outside Catering Events

Business Lunches

House Parties

Wedding Receptions

Stage & Venue Hire

Team Building
We can also work with event management companies, and there are several companies in Brighton for whom we regularly cater for.
What you can expect…
MOSHIMO's focus on high quality food brought to your catering event

The same level of brilliance regardless of whether your event is big or small

Fresh food prepared in front of your guests by award-winning chefs

More than just great taste – our sushi platters and food will be stylishly presented and will become a talking point of your event

We work around you – when and where, just let us know

Highly versatile food that can be made to any dietary requirements necessary, including vegan, vegetarian, and gluten-free dishes

Truly fresh food – sushi makes for great buffet additions as it's served at room temperature, whilst our hot food is prepared on site and served immediately

Competitive pricing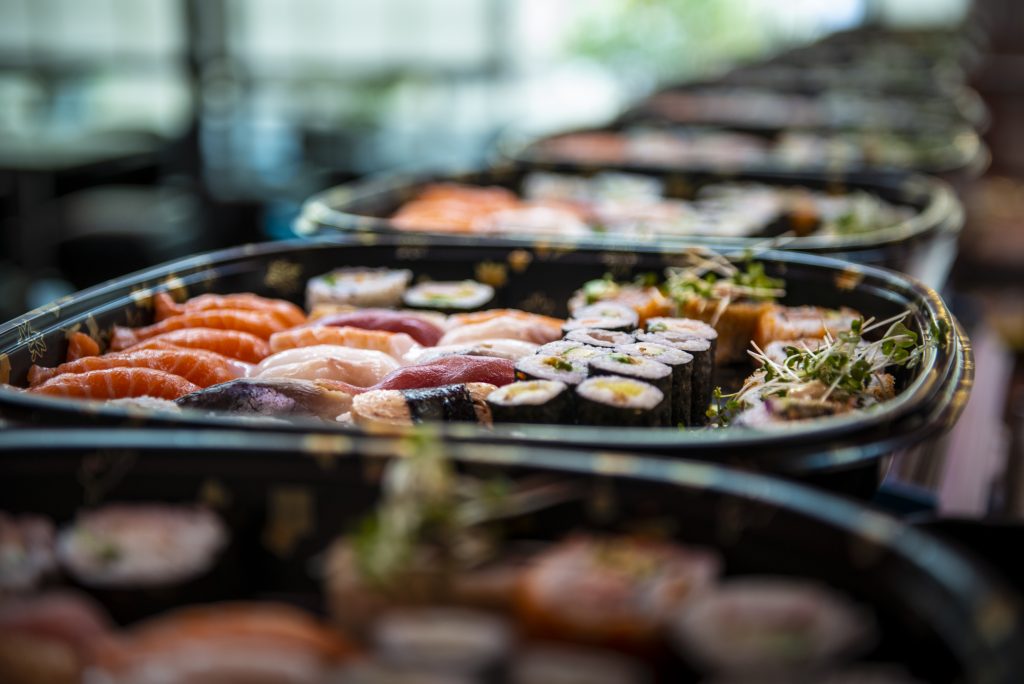 What we need to know…
What type of event are you hosting?

How many people will we need to feed at your event?

Where will it be hosted?

When is the event?

What time will people be eating at the event?

Are you looking for hot food, or just sushi catering for a buffet?

Do you have any specialist catering requests, such as provision of vegan and gluten-free options?
When you're ready, email us at info@moshimo.co.uk.