Brighton's Best Vegan Sushi
At Moshimo we're proud to offer the best vegetarian and vegan Japanese cuisine in Brighton & Hove. We're famous for the work we have done to promote food sustainability, and so our vegan menu isn't just a sideline option – it's fully integrated into our main menu and makes up a large proportion of all the food we make at Moshimo. We also have a full range of vegan sushi on offer too.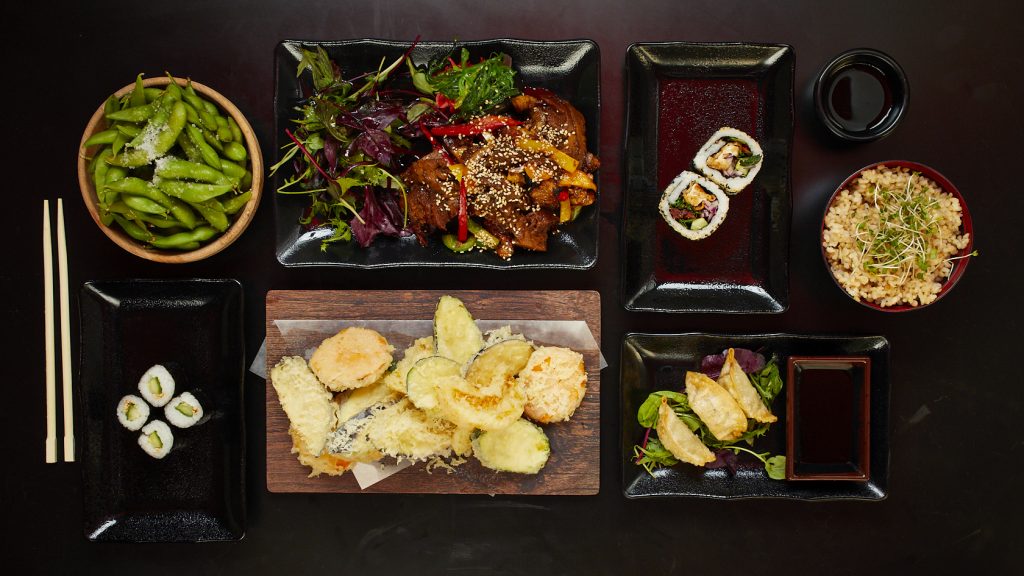 It's not just about the food, though. A vegan-friendly ethos runs through all that we do at Moshimo and that's why we're always exploring how to create a better experience, in many cases based on your feedback. Here are just a few things we do differently at Moshimo…
Special vegan plates for vegan sushi
Our vegan sushi is easily spotted on the conveyor belt thanks being placed on distinctive plate colours. If you see a yellow or orange plate, or a wooden bowl work their way around to you then grab them off the sushi belt and enjoy! All sushi on orange, yellow, and wooden plates is vegan. No need to ask staff, and no need to worry about what you're eating. Additionally, you can always order vegan sushi from the main menu.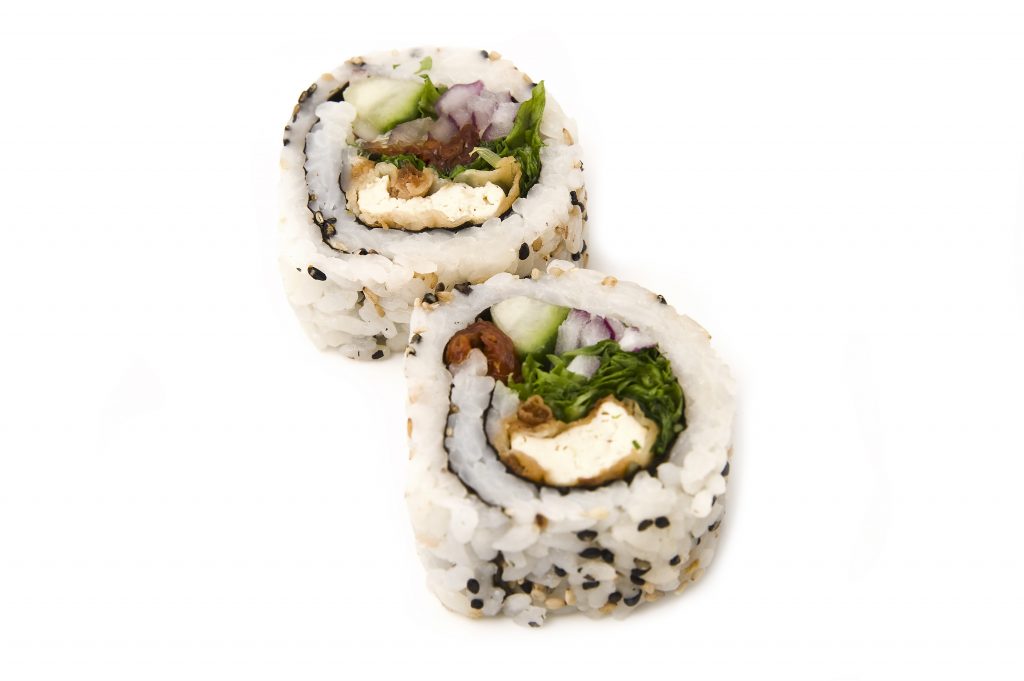 Vegan labelling
Nothing is more frustrating than a menu that offers vegan food but doesn't label it, right? All of our vegan Japanese delicacies, from sushi to bento, are clearly labelled on the menu with distinctive red lettering, so it's easy to pick out and enjoy. We've even created a photographic booklet so that you can identify the food going round on the belt, with information about ingredients and allergens. We recognise that good vegan labelling doesn't end at the food, however. That's why our vegan wines and beers are also labelled and there's always a good selection.
Vegan Brighton competition
For 8 years now Moshimo has played host to the Brighton Vegan Challenge – a community event where we invite the very best chefs from all over Brighton & Hove to compete in developing the very best vegan sushi in the city. Seeing as Brighton is such a hub for veganism, it could potentially be the very best vegan sushi in the whole world! This event has seen some incredible restaurants and chefs take part, and typically sells out in under 24 hours. The winner is always voted for by you. Watch this space for more on our next Vegan Challenge…

Working with vegan chefs
Moshimo proudly works with chefs who are vegan themselves and who better to create fantastic vegan sushi and help us create better options for the future of our menus? We know that vegan chefs are the best people to understand vegan food, and that's why we get their input for every bit of the menu, from our vegan sushi to our vegan bento.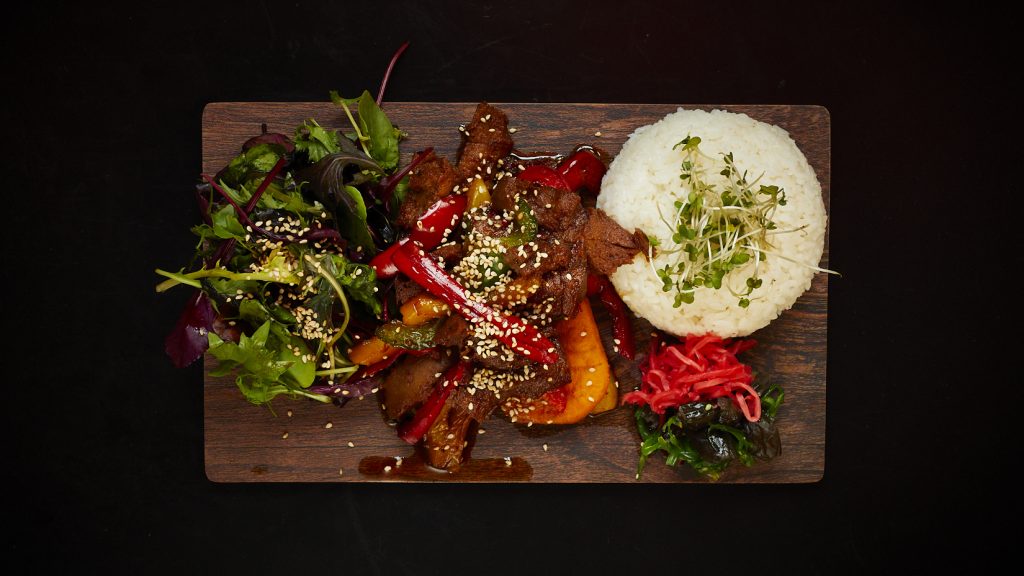 Vegan VVednesdays
Wednesday is the day when we go into vegan overdrive at Moshimo. Our recently introduced Vegan VVednesdays give you a dedicated evening to enjoy the very best of vegan Japanese food in Brighton & Hove. On Vegan VVednesday, we offer 50% off all vegan food to Moshimo Members and three fellow diners. If you're not a Moshimo Member, you'll still receive 25% off all vegan food, so why not give vegan sushi a spin?
In addition, we treat Vegan VVednesdays as a celebration for all things vegan every single week. We often put together exclusive menus packed with vegan Japanese goodies, from old school Moshimo favourites through to our latest kitchen creations. Here's a sample menu, which runs alongside our normal menu (which is already packed with vegan dishes!)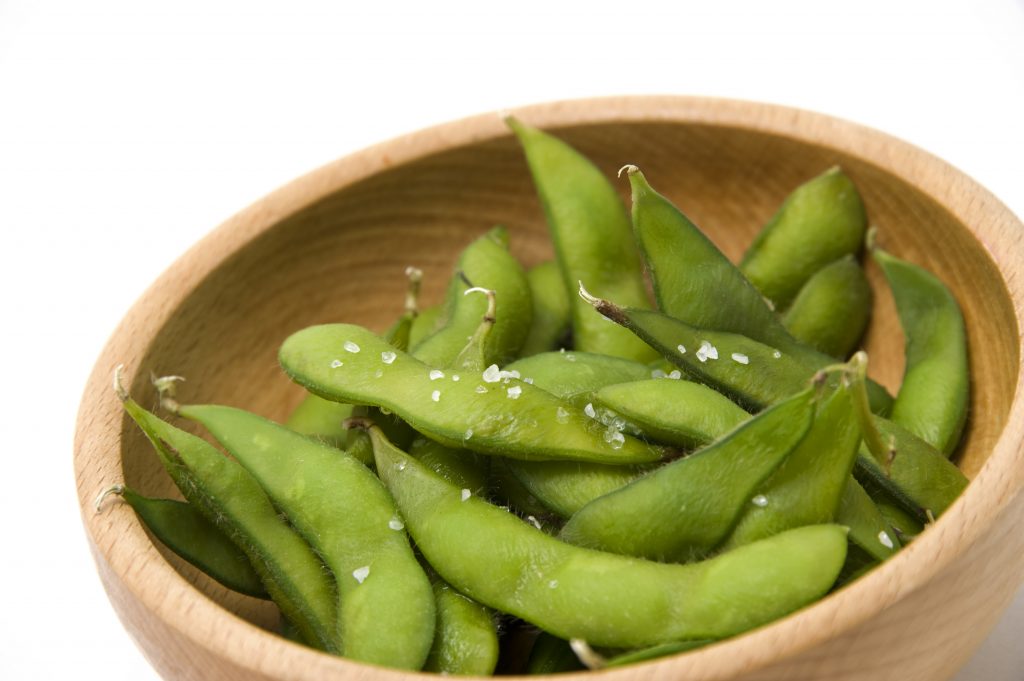 Sample Vegan VVednesday menu
Vegan Kozara
Green beans with white sesame – Fresh French beans in a homemade black sesame sauce
Spinach goma-ae sesame salad – Fresh spinach mixed with sauce of crushed black sesame and soy
Tenderstem broccoli & cucumber pickled in miso – Moshimo-made pickles using the healthy, crunchy stem of the broccoli
Broccoli tofu salad – Served with tofu chunks and a creamy sesame and tofu sauce
Hijiki and carrot salad – dark and flavoursome hijiki seaweed dressed with carrots
Vegan 'pork' teriyaki – recreating pork teriyaki with gourmet plant-based meat
Sweet potato croquettes – tempura battered sweet potato
Yakiyasai vegetable skewers – peppers, aubergine, courgette, shiitake mushrooms, vegan duck on a stick
Atsuage tofu & pak choi – pan fried tofu chunks, crunchy pak choi, a light soy and vinegar sauce
Vegan duck kang jung – tender morsels of vegan duck smothered in a Korean spicy peanut sauce
Spinach Gyoza – deep fried spinach gyoza
Main dish
Vegan fish steak teriyaki
Vegan temaki & gunkan
Vegan California temaki
Vegan 'prawn' tempura and avocado temaki
'Prawn' tempura gunkan with teriyaki sauce
Spicy mushroom gunkan
Tofu teriyaki gunkan
Vegan maki
Vegan California maki
Rainbow pepper hosomaki
Vegan 'eel' and cucumber hosomaki
Spicy 'cheese' maki with sweet chilli cream 'cheese'
Vegan 'tuna' salad
Spicy vegan chicken maki
Vegan prawn tempura maki
Tempura vegan cheese maki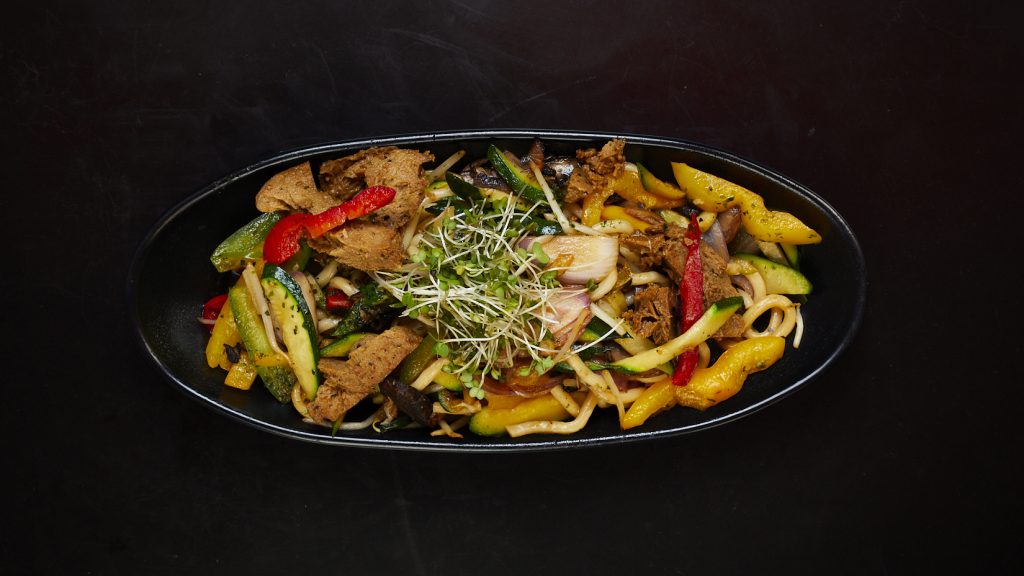 Vegan Nigiri
Cucumber nigiri with teriyaki sauce
Vegan 'turkey' nigiri
Seitan nigiri
Vegan smoked salmon nigiri
Sundried tomato nigiri
Poké
Poké No1 by Moshimo – Silken tofu in sesame sauce, avocado, goma wakame, and fried shallot
Poké No3 by Moshimo – rice with salad, vegan duck kang jung, pickles
Desserts
Coconut and berry chocolate pot
Banana tempura
Mixed fruit tempura
Winner of a PETA Proggy Award
Don't just take our word for it though. PETA approached us and gave us a Proggy Award, given to ventures that are committed to animal-friendly practices. We are one of very few non-vegan companies to receive such an honour, which just goes to show how impactful our vegan food range has been in promoting animal welfare.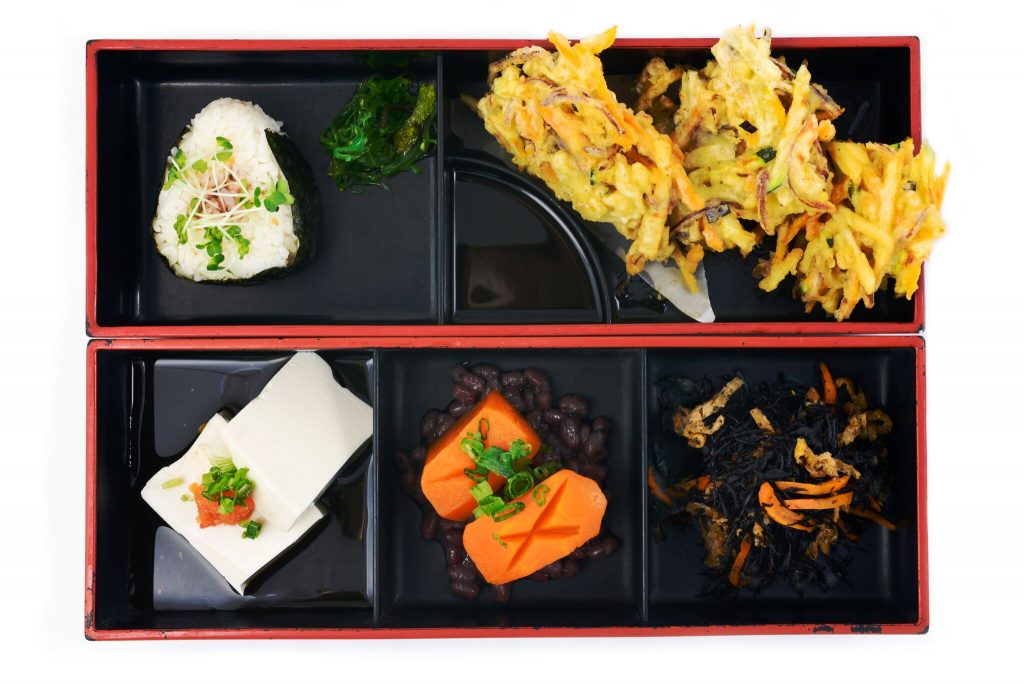 Vegan Deliveroo Outlet
Launched in March 2018, we have been working with Deliveroo to create a special Deliveroo Editions kitchen called Moshimo Vegan. Find all the fantastic vegan sushi and Japanese dishes developed and cooked by Moshimo on one simple to use Deliveroo page. A few clicks or taps on your phone, and have Moshimo's very best vegan dishes on their way to you in no time.
So, there you have it vegan diners. We may not be a vegan restaurant, but we take our vegan Japanese food and vegan sushi extremely seriously, and continue to develop better options for you. You'll feel right at home at Moshimo. We hope to see you for a Vegan VVednesday soon, or perhaps at one of our vegan challenge nights. In fact, we're planning on moving evermore vegan in the future. Watch this space, plant-based diners!